The Great Tradition of Gurus
World has produced lot of masters in its course. The endeavor at School of Vedanta is to make these master more known and to understand their works.
Sree Narayana Guru – 1856-1928
Sree Narayana Guru, considered by many a saint and reformer, led a quiet but significant social revolution. A champion of the humble and the downtrodden, he gave the watchwords : "One Caste, One Religion, One God for all men."
To Indians, the word Guru (Teacher) is a very sacred one. It has many meanings. It may mean that which is weighty and valuable; it may mean that which is worthy of honour; it may also mean that which dispels ignorance. The word with its several meanings is known in several countries of the world, in one form or the other, both in education and in religion.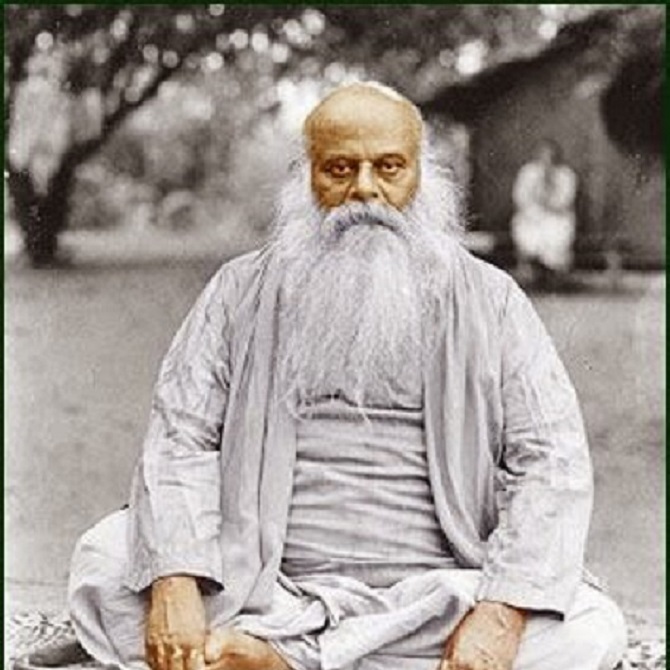 Nataraja Guru (1895- 1973):
The prime disciple and interpreter of Sree NarayanaGuru to world. Dr.P Natarajan did Masters in Zoology and D. Litt in Educational Psychology from Sorbonne University, Paris. He had worked as Faculty in many European Universities before renouncing and adopting this new name Nataraja Guru as a Sanyasin. He established the Narayana Gurukulam in Varkala and many other places to impart quality education in unitive god philosophy, in 'stay-in-study ashram' style.

Prominent English works of NatarajaGuru are :
Autobiography of an Absolutist, An integrated science of the Absolute, Life and Teachings of Narayana Guru, Memorandum on World Government, Sankara's Saundarya Lahari(commentary), The Bhagavad Gita (commentary), The Philosophy of a Guru, The Search for a Norm in Western Thought, Towards A One World Economics, Vedanta Revalued and Restated, Wisdom- The Absolute is Adorable, World Education Manifesto, Man-woman Dialectics, Experiencing One World, The Word of the Guru.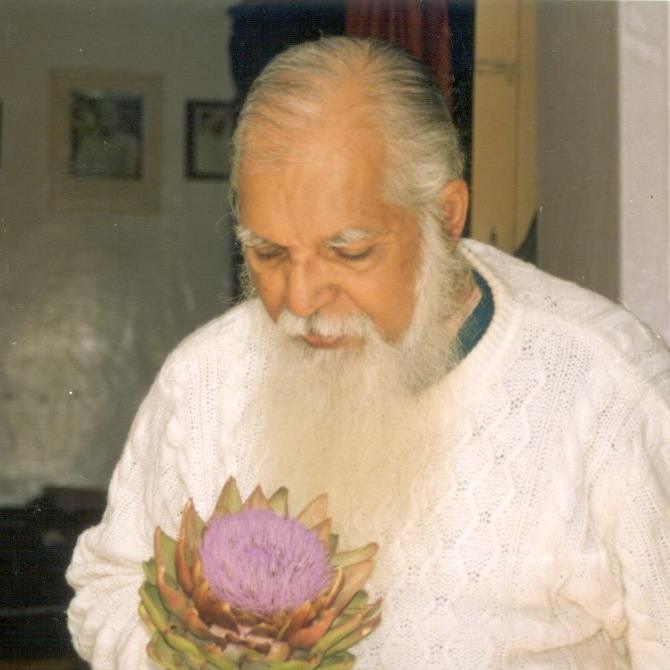 Guru Nitya Chaitanya Yati (1924- 1999):
Guru Nitya was born in Vakayar, near Konni, Pathanamthitta (district) of Kerala, India, as the first son to Pandalam Raghava Panicker, a poet and Vamakshi Amma. His original name was Jayachandran Panicker.
In 1951, he accepted Nataraja Guru as his spiritual preceptor and after Nataraja Guru died, Yati became the Head of Narayana Gurukula. As Narayana Gurukula is a world community, Yati had to liaison between all members of the Gurukula at an interpersonal level in the teacher-student context and to make the Gurukula work in unison.
Nitya Chaitanya Yati published over 120 books in Malayalam and 80 books in English, as well as a number of articles on philosophy, psychology, social ethics and aesthetics. He was the founder-chairperson of the East-West University of Brahmavidya. He also worked as the Commissioner for World Education and as a sponsor of the World Government of World Citizens. World citizenship is a unique concept that Yati tried to give life to, in his own words:
"The term 'world citizen' can be better understood with a negative definition than with a positive one. If a citizen of a state with political frontiers is expected to pay allegiance to the government of the state to which he or she belongs and is expected to take arms against aliens who might invade the territory of the state, a world citizen recognizes the entire world as one's state and in principle does not recognize any member of one's own species as an alien to the world community to which oneself belongs. Such a person recognizes the earth as one's sustaining mother, the innate inviolable laws of nature as one's protecting father, all sentient beings as one's homes. 
The School of Vedanta is the ultimate surrender of my life. Following the arduous path of sanyasa during the last twenty years I obtained the inspiration to start the School from Guru Nityachaitanya Yati. I have engaged myself in this activity with the joyfulness of gratitude.
– Swami Muktananda Yati